products / FINISHING
MIRROR RADIUS
product description
The Dijet Mirror Radius is the top of the line indexable bull nose on the market. Having a ground screw locating the insert into place provides a high repeatability between indexes. There are two types of inserts with a wide range of diameters and corner radiuses. The neutral geometry has a longer side wiper, while the "high Feed" insert has a helical geometry with a smaller side wiper for less deflection. This insert is for finishing and semi-finishing flat surfaces and side walls. Another advantage is that it can also fit into the Mirror Ball bodies.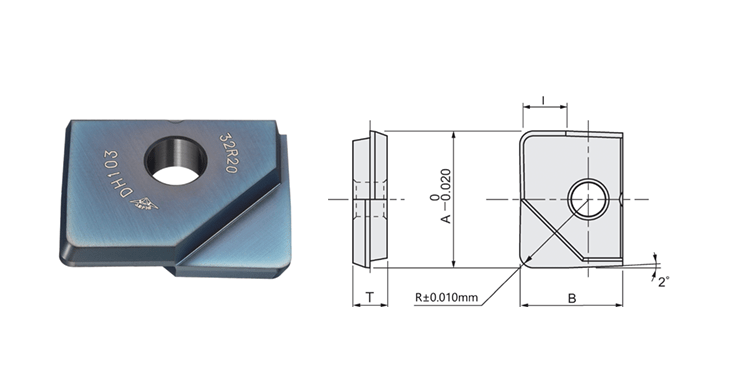 RME/RNM
"Neutral" geometry insert with large side wiper.
Insert Sizes: 0.312" - 1.250" & 6 MM - 32 MM
Corner Radius: 0.15" - 0.250" & 0.1 MM - 3.0 MM
Available grades: DH103 JC5015 JC8015 KT9 JC10000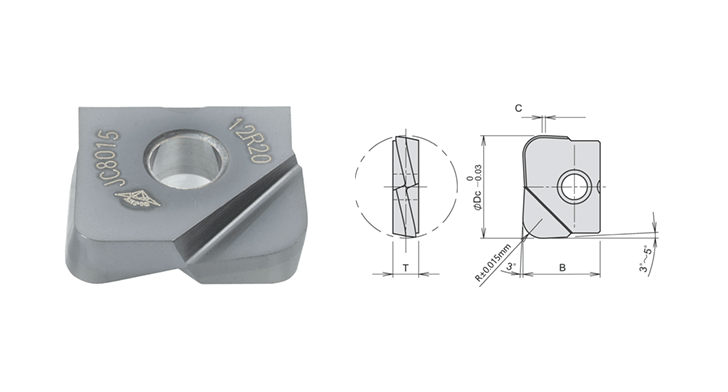 HRE/FRE HRM/FRM
"High Feed" insert with helical geometry and smaller side wiper for less deflection.
Insert Sizes: 0.250" - 1.000" & 6 MM - 32 MM
Corner Radius: 0.031" - 0.125" & 0.3 MM - 3 MM
Available grades: DH102 JC8003 JC8015