products / 90° SQUARE SHOULDER
EXSIX
product description
This tool can accommodate an array of applications such as face milling, slotting and plunging. The unique 3D design of the insert has 6 positive axial cutting edges which decreases tool pressure. The arc geometry on the periphery can obtain a nice surface due to less radial deflection unlike other square shoulder cutters. The robust insert is 7.5mm in thickness allowing for stable machining and longer tool life.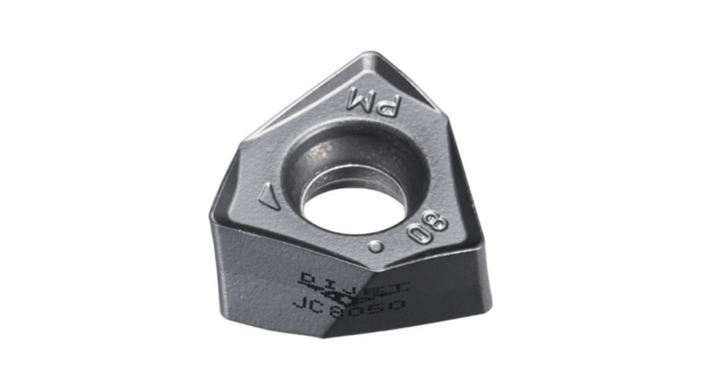 YCMU0907**ZER-PM
6 sided square shoulder, great for face milling/semi finish
Corner Radius: .031", .062"
Available grades: JC8118 JC8050