products / 90° SQUARE SHOULDER
SAP
product description
This parallelogram insert is single sided with two cutting edges and is available in two different sizes (10mm and 16mm). It is a common ADMT and APMT style insert that has a more aggressive ramp angle capability when compared to the double-sided style. Bodies are available in both G-Body and NP body type, each having coolant through holes.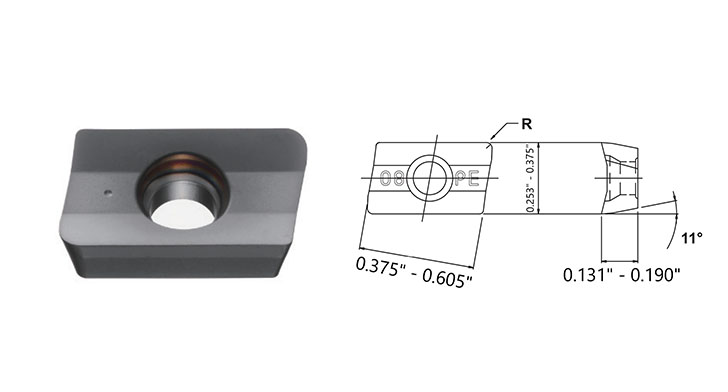 A*MT****PDER
Pressed to size, positive square shouder insert with 2 cutting edges. 10mm & 16mm IC.
Corner Radius: 0.031", 0.62", 0.125"
Available grades: JC5118, JC8015, JC5040, JC8050